Auto Groover AG-5 Version EX (Lens-edge Groover)
Smaller lenses can be grooved!
Processes a small 24mm high lens for the latest frame fashions simply in a single job cycle due to a new designed lens guide system.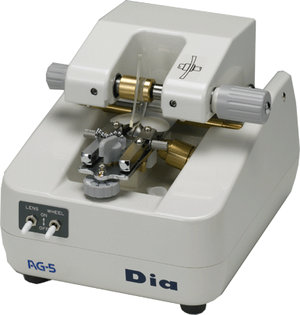 Depth and location of groove are adjustable simply and precisely.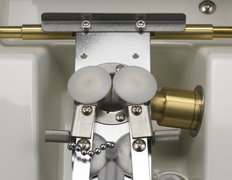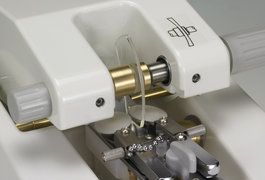 Three grooving styles - are available.
Center
Front Curve
Back Curve grooves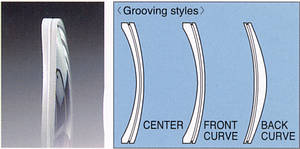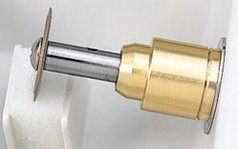 High quality diamond cutter wheel fine grooves both mineral and plastic lenses.
Specifications
Wide of groove
Max. depth of groove
thickness / Diameter of lens acceptable
0.6mm-standard (0.5-1.2mm with extra wheels)
0.7mm
1.5-11.0mm/24-70mm
Power requirements
Dimensions/Weight
100-120V 60Hz AC or 200-240V 50Hz AC, 57W
170(W)x210(D)x150(H)mm/2.7kg